From bearings on pumps to gearboxes on open-pit mining machinery, Cognitive System's technology assists you avoid logistical stress and profit loss by providing the right information to the right person, while preparing your business for the future of machine learning, data analytics and predictive maintenance.
Rotating Electric Machinery in power, production and process plants are vital for uninterrupted operation. Electrical, mechanical and process/Load related faults influence the vibration behaviour. If remain undetected, unexpected machinery failure and unplanned downtime may leads to high HSE risk, profit loss.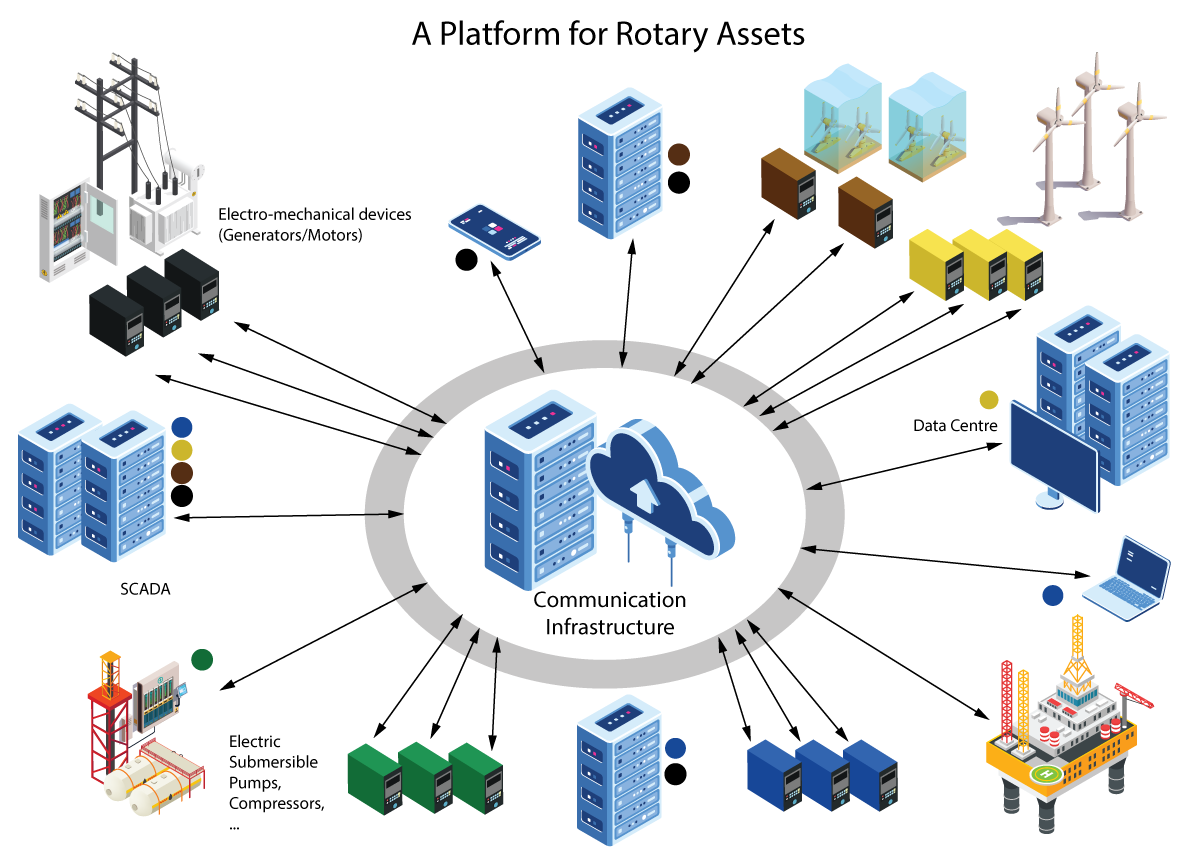 Solution: Cognitve Systems Inc. provide expertise and tehnology for optimization thorught full-life cycle of rotating asset.
By combining the power of high-fidelity data and in-depth domain knowledge, we help industries to reduce unexpected machinery failure, harmful effect of vibrations and energy consumption.
Our non-intrusive condition monitoring is well-suited for equipment in remote locations, such as electric submersible pumps, electric top drives, wind/tidal turbines, offshore and hazardous applications.  Our proprietary technology allows us to extract and deliver high fidelity data and "Critical Operations Information" (COI) for technicians and engineers on site and over the cloud for data analysis, troubleshooting, monitoring and corrective intervention by team experts.
CUSTOM INSTRUMENTATION AND DATA ACQUISITION
Do you have a new process or machinery requiring measurement and monitoring that can not be done with of-the-shelf equipment?
We have the expertise and tools in developing technology from ideas to a product ready for deployment in an operating facility.
Advanced Control Systems for Electric Machines
Limitations of native control system and/or outdated control systems are the main cause of low performance, over heating and vibration of electric machines.
At Cognitive Systems Inc., we provide the full design, implementation and commissioning of your open-architecture controls and automation systems using 3 major platforms: Siemens, ABB, and Rockwell Automation.